"Computers themselves, and software yet to be developed will revolutionize the way we learn." once said Steve Jobs. And we know that you're developing the software touching people's lives and changing things for the better by solving the problems of customers. However, even though great products sell themselves, they do not literally. In this post, we go through some of the most essential aspects of selling software products online.
Here are the 9 things you must certainly know to sell software online:
#1: Selling Software Directly from Your Website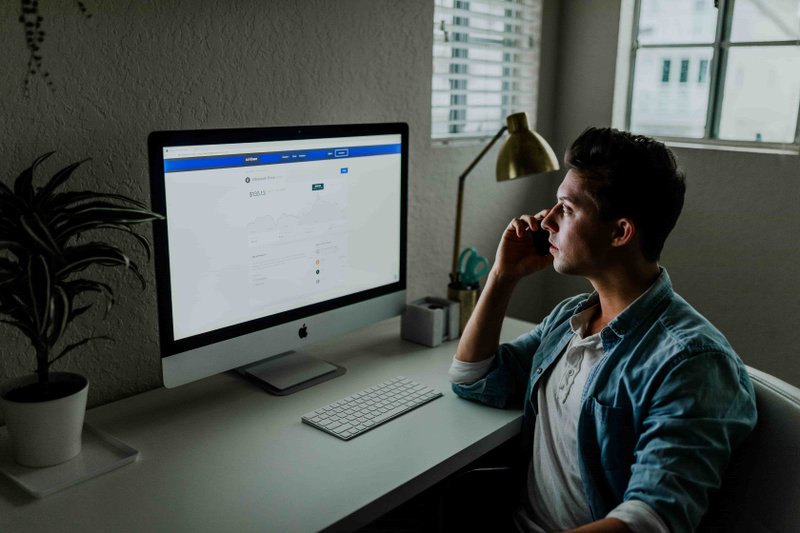 Having a third-party platform basically "re-selling" your software would surely hurt your profit margins as the original seller. Vending your software from your own e-commerce website, however, comes with huge benefits. As, on one hand, the latter is way more lucrative since you no longer have to split the profits, on the other hand, it is a great opportunity to build meaningful relationships with your customers.
By eliminating any middlemen and leveraging your own e-commerce website, you could keep up to almost 90-95% of the profits once payment processing and delivery fees are deducted. On top of that, having a platform of your own where you can display case studies, user testimonials and product information is simply a huge credibility bonus in the eyes of your prospective customers. That being said, selling software directly to the consumer could also help you establish a relationship with your audience that would be then more likely to frequent your store and become a regular customer. And, by simply optimizing your website to different languages, you can sell to customers all over the world.
Moreover, selling direct to the consumer enables independent software vendors (ISVs) to operate their businesses more flexibly. For instance, you could freely bundle up your products to increase sales and profit by cross-selling your software. Or, you could simply roll out a beta version of software to sell out beforehand and offer free-updates at any point following the purchase. Especially for independent software sellers considering subscription-based options, having an own e-commerce platform is almost a necessity for maintaining customer relations.
WooCommerce
WooCommerce is hands-down one of the best e-commerce platforms in the market. And that isn't for a surprise. As WooCommerce offers an advanced e-commerce functionality along with a great storefront, it is also useful for marketing and SEO purposes much-needed for driving more website traffic.
We believe ISVs should not be spending resources to integrate a software license manager into their stores. Now, thanks to KEYZY's new WooCommerce plug-in, integrating a software manager into your WooCommerce platform as easy as it gets. If you have a WooCommerce store or you're building one for selling software, KEYZY's WooCommerce plugin is definitely a must-have one.
#2: Software Licenses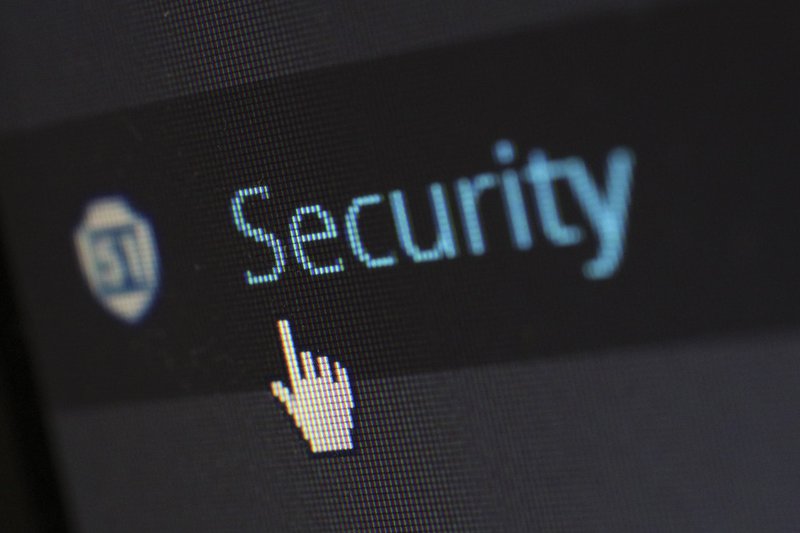 For aspiring ISVs, software licenses are crucial by reason of safety. They prevent the illegal use of your downloadable products, which can quickly eat into your revenue. You need to avoid willful users passing on your software to someone else who has not paid for it.
Simply put, software licensing is the deployment of unique one-off licenses to each product you're selling. So that your software can only be activated via the license key given to the customer.
For their limited resources, software ISVs often take up developing their own licensing managers. However, that is a highly time-consuming task since regular maintenance is required to modify and update such software. And, unfortunately, almost all of the software licensing services in the market are enterprise-centric, hence, not easily suitable for small software businesses.
Having their needs overlooked, small independent vendors seesaw between two opinions: to either bear the hefty prices or embark upon such a time-intensive project.
That is simply why we developed KEYZY.
Keeping your needs in mind, KEYZY offers economical software licensing solutions without compromising an a-level license management quality.
#3: How To Actually "Sell" Online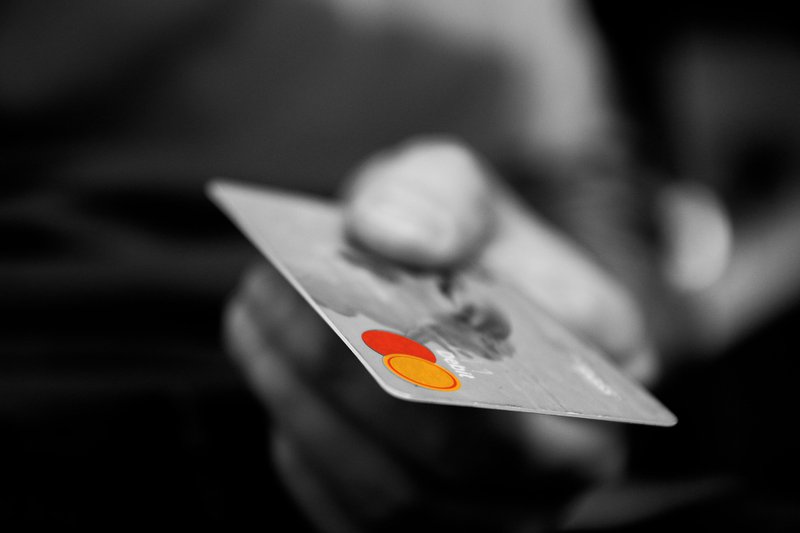 For selling software online, first, you need to sign up a payment gateway using channels like PayPal and/or Stripe for credit and debit card processing.
Stripe charges 2.9% + 30¢ per transaction, which is cheaper if you're in Europe: 1.4% + 25¢, with no setup cost or monthly fee.
Also, do not ignore PayPal alternatives, or Bitcoin, which seem to be catching on lately. When the payment gateway(s) is ready to go, it is time to optimize the check-out page.
Everyone knows from experience that nothing is more annoying than a complicated checkout process. For this reason, you should apply a single page or express checkout for the customers ready to place their orders. Avoid asking for unnecessary information and validate the data of the customer in real-time to notify them in case of errors. They should complete the check-out quickly and with as little effort as possible.
Following the checkout, the customers must be directed to a page where they can download the software they've just purchased. However, sending out by hand the licensing information for each product is a time-consuming task.
But, luckily, that as well can be automated by KEYZY. Following each purchase, KEYZY automatically emails the customer with the licensing information needed to activate the purchased software.
#4: Free-Trials
Free trials are essential for customer acquisition for ISVs selling software on a subscription basis or a one-off billing model. However, you might want to reduce the trial period you're freely offering to your prospective customers. So that the sales cycle becomes shortened as well as your customer acquisition costs. Your prospects would be more eager to try out your services during a shorter trial.
You could also ask the user to leave their mail addresses to reach access to your trials. You could award them afterward with a gift of a bonus software piece, a premium content such as an e-book, or a limited service, and so. By doing so you get to convert your trial users into leads and follow-up on them when the trial expires.
Check up on this post for a detailed look on KEYZY's subscription and trial-based offerings.
#5: Free Software Updates
Providing updates for your software is a typical win-win-win situation. First and foremost, customers are glad since you show them your interest by providing functionality and feature enhancements. By doing so, you can create a loyal customer base. But in truth upgrades are actually for your own benefit. Because a customer on older versions of your product would probably cost you more for customer support. And last but not least, by providing updates (and upgrades), you turn your software into an even better version of itself, which in turn leads you to higher sales.
#6: Software Pricing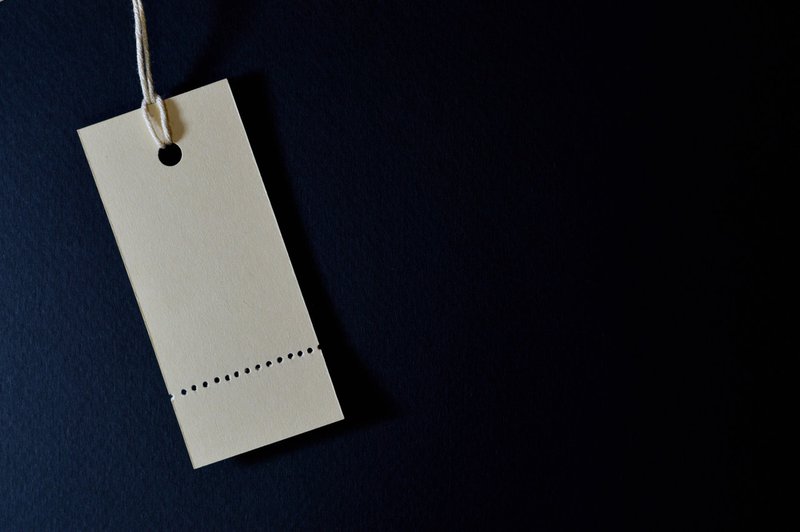 Surely the objective value of your software matters. That is what it costs to develop your software and the pricing point that you cannot lower. However, there is no such thing as the "best price" for software products. Your price is only good to the extent it reflects the customer's perceived value. For that matter, you need to work through your value proposition, i.e., what sets you apart from your competition, and the overall marketing message you're getting across to your consumers. All in all, the more value you bring to the table, the more lucratively you get to price your software products.
Another important thing to keep in mind about software pricing is tiered models. Customers are familiar with tiered prices and they expect them. Most basically, you provide your users with a reference point that is a pricing anchor that highlights the value you're offering through your standard and premium packages. Here is KEYZY's tiered-price offering.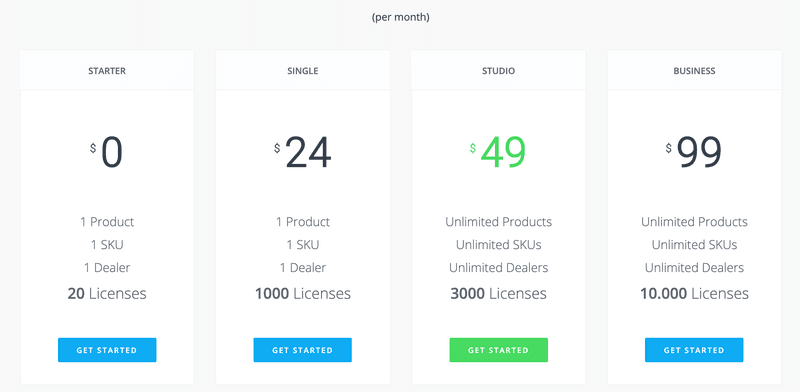 Here you can find our definitive guide to software pricing.
#7: Marketing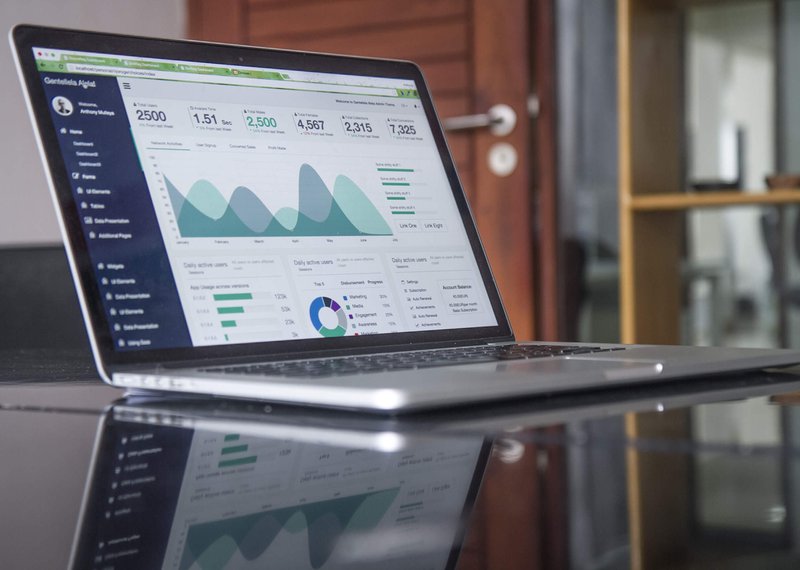 Marketing is the single most important thing not only for software businesses but at any point of business-related activities. That is why we're working on a soon-coming blog post on a detailed look at marketing software. Most briefly, marketing is an exchange of relationships. It is the business process of creating relationships with and satisfying customers. Without marketing, even you develop the most awesome and breakthrough products, your company would surely fail. Because that is the customer demand that really defines success and brings off a business.
Here's one of the most relevant marketing strategies applicable to the software industry: Webinars. Through webinars, you get to provide a valuable presentation, say an hour-long video content, that go into details of a specific industry-related problem that you have the answers for. For instance, if you're developing a software offering HR solutions, then you need to hold a webinar something like "How To Recruit Better". That will draw in many qualified leads and prospects that you could hopefully turn into long-lasting customers.
Here's a valuable ebook from HubSpot on how to produce successful webinars that sales reps love.
#8: Get Others Sell It For You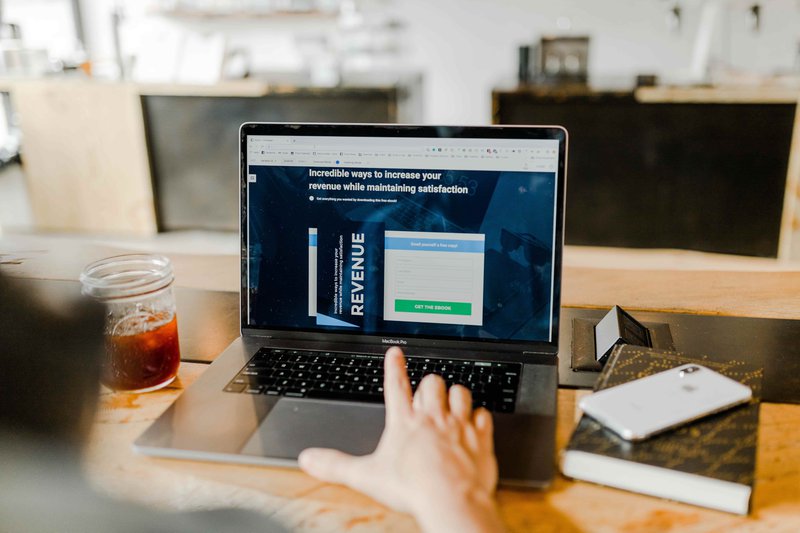 Affiliate marketing is a performance-based marketing strategy. The product owner rewards a website or a social media channel with a % of sales for each customer referred via the affiliate's promotional activities. The cool thing about the affiliate scheme is that the affiliates only get paid when their promotion results in sales.
So to say, partnering up with affiliate, who like and believe in your product, and can help you reach out to a consumer-base that you normally can't, is a good way to increase sales and market penetration. That is why you need to start your own affiliate scheme that will increase your revenue.
Here's OmniStar, which is an easy-to-use referral marketing software for growing businesses.
#9: Software Bundling For Sale
Customers love bundles. Because there is a huge added value on the customer's account in terms of pricing and utility. You can either apply price-bundling to your products, which is merely a price discount for the overall package, or product-bundling that creates extra value for the buyer than the individual product itself. Microsoft Office would be a good example of product bundling, combining individual programs like Excel, Word, and PowerPoint presenting tremendous value for the user as a whole.
KEYZY assists software ISVs with their bundling efforts as well. You may combine your products as you wish, and with KEYZY, you can distribute or deposit just one license to the customer that s/he can use to activate the whole package.
How is your experience with selling software online so far? Let us know in the comments as well as what you think that should be added to the list.